You can reschedule your classes at any time through your Hone account by logging in atapp.honehq.com.
On your dashboard, find the class that you'd like to reschedule and select the overflow menu on the card.

A fly-out window will open with additional class options, if available. If you can't find a new time that works, you may have the option to cancel it. Once you select your choice, click Confirm in the lower right of the fly-out.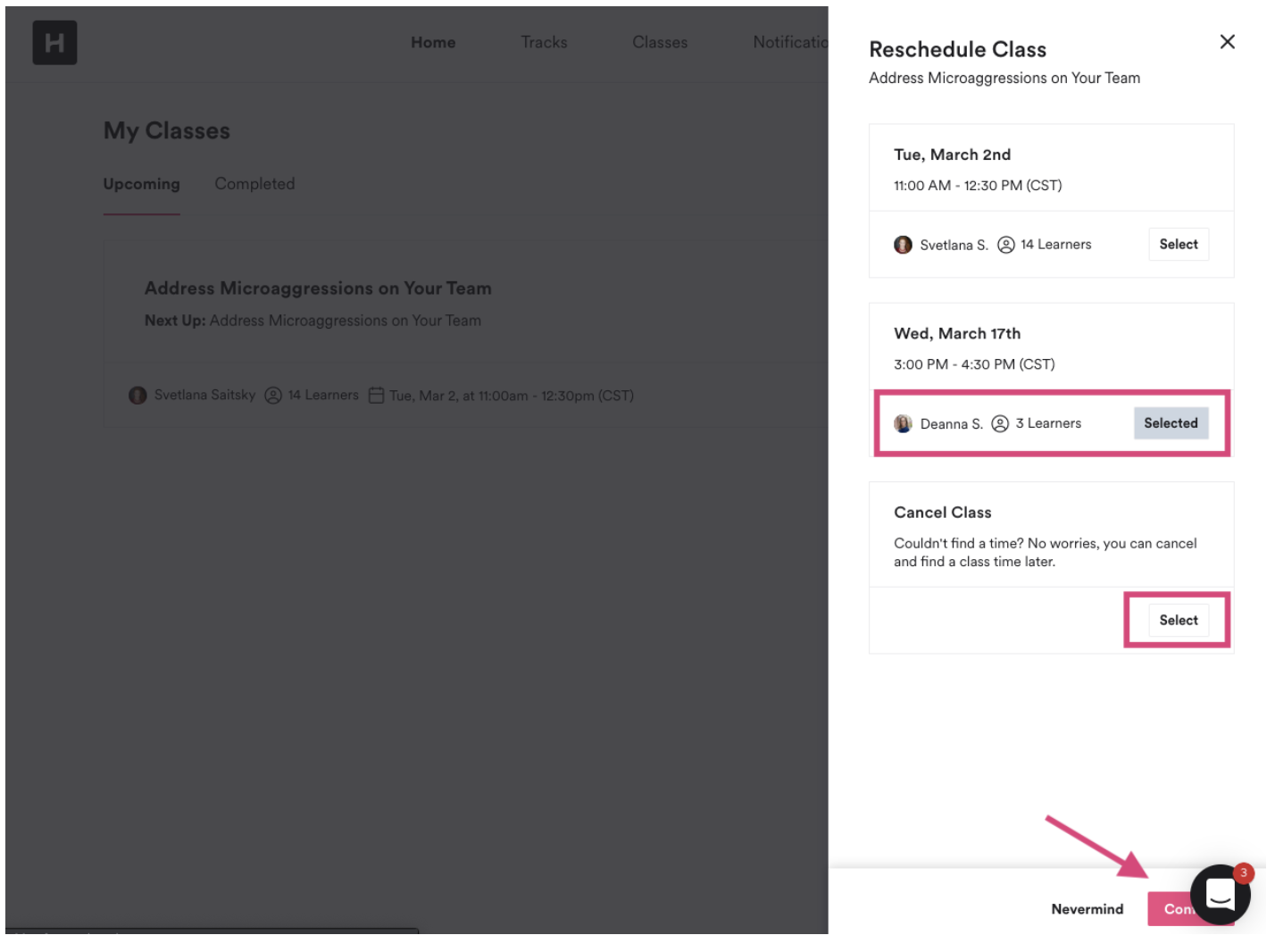 A success message will appear at the bottom of your dashboard to let you know all went well and your learner dashboard should refresh.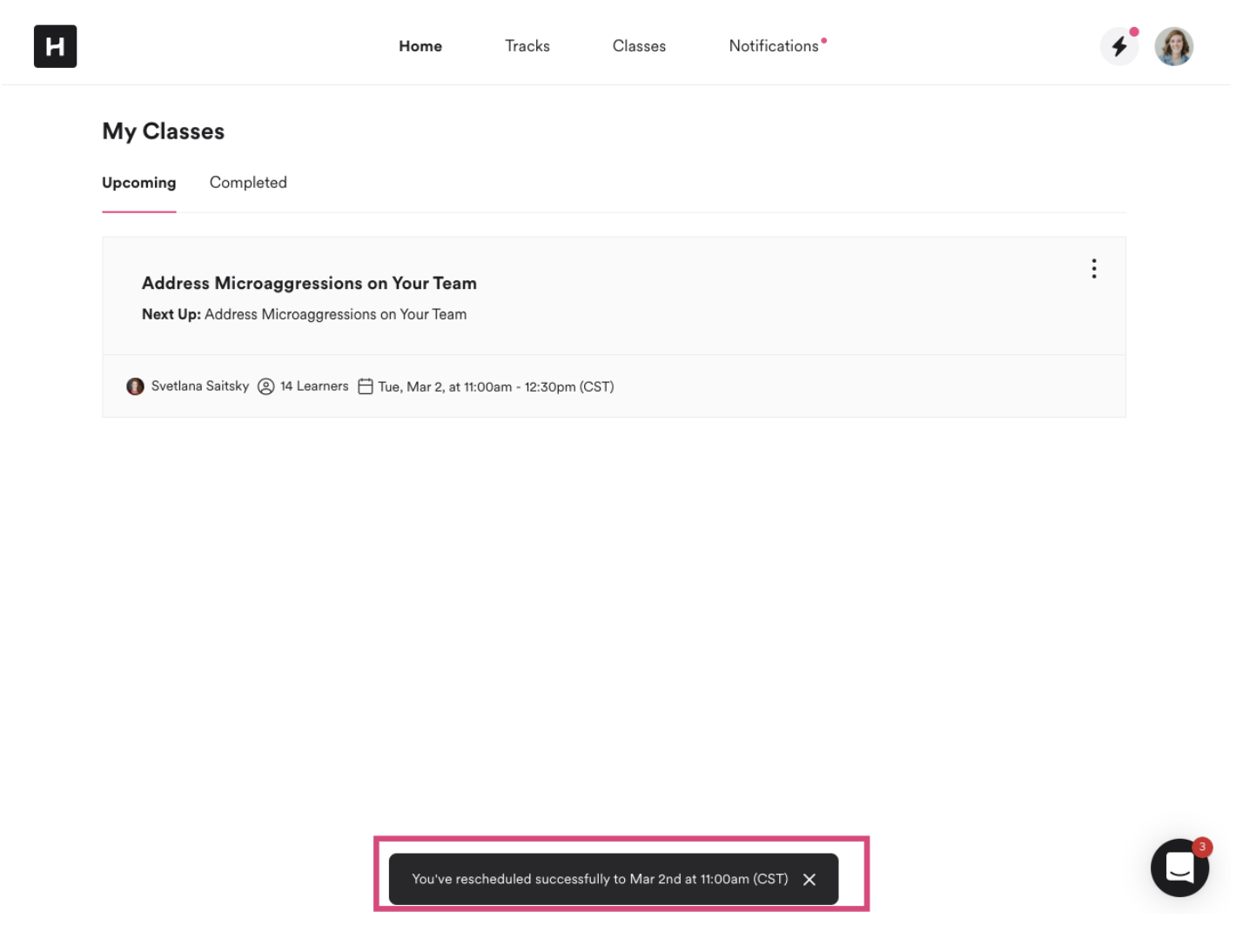 Send us a message through our on-platform chat, or email us anytime at hello@honehq.com if further assistance is needed.